Fire Damage Restoration
Free Pick Up & Delivery
We offer a specialty restoration service for customers who have had fire, smoke or water damage in their home via FRST Team of Utah by Red Hanger.
We follow established guidelines & procedures for all restoration work. We return your clothing & household items back to you in their pre-loss condition (or better) at a fraction of the replacement cost.
FRST Team is a national brand that your insurance company knows and trusts. Whether you're working with your insurance company or paying out of pocket, we can save you time and money, and also keep your treasured possessions priceless.
Learn more about FRST Team here.
Call our Restoration Experts here.

How Fire Damage Restoration Works
Red Hanger Cleaners is here to support you after a fire with quality fire restoration cleaning services.
How do we get the soot or mold out?
Not every dry cleaner is qualified to do restoration cleaning.
Restoration cleaning is the process of using dry cleaning and wet cleaning technology to restore your soft contents, such as clothing, household fabrics, and textiles after a flood or fire.
The goal of this service is to effectively remove smoke & soot damage, mold or mildew damage and to help ensure all harmful bacteria are removed from your textiles to protect the health of your family.
In this process chemistry and equipment make all the difference.
State-of-the-Art Equipment

Restoration-Specific Detergents

Decades of Experience, Knowledge & Expertise
Contact Us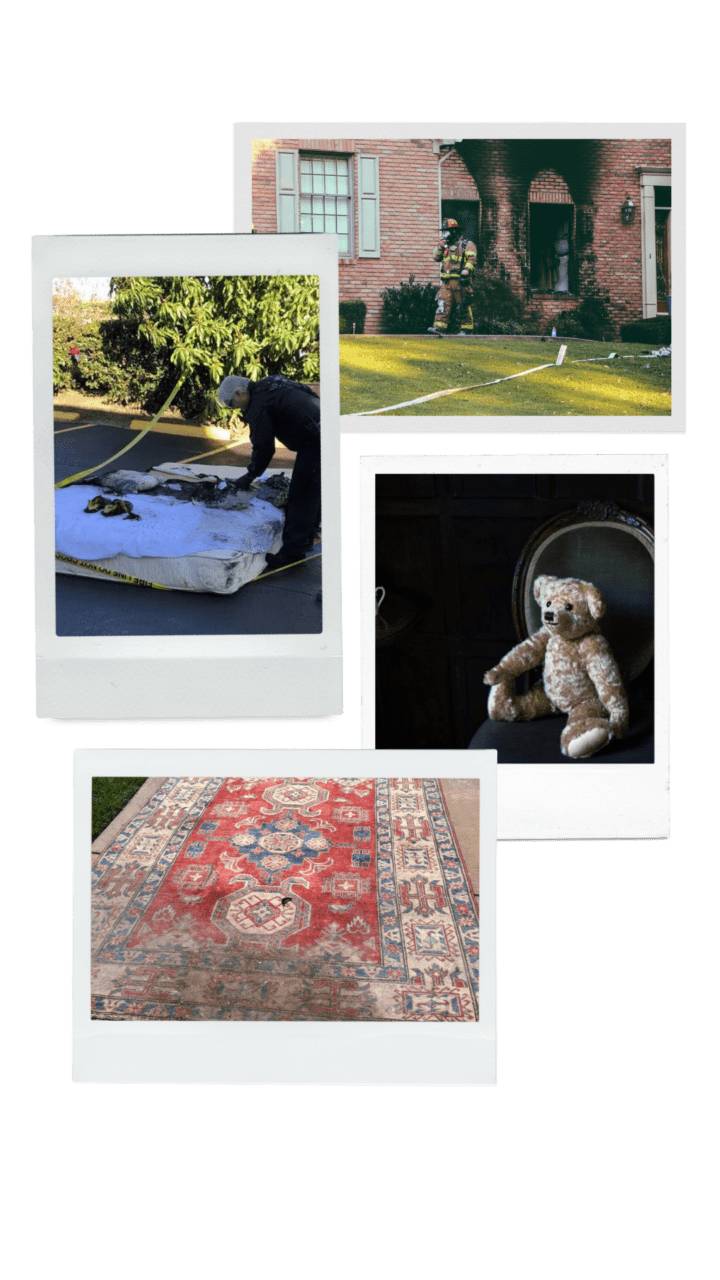 You can't get these results at home.
See what folks are saying about us.
Using Red Hanger for years! 🏆
Designer Duvet dry cleaned! 😎
Military uniform dry cleaned
Welcome to Red Hanger
Sign Up in Less than 60 seconds.
Creating your account is easy and doesn't cost a thing.
This is where the magic happens. Create an account now for loyalty points with free pick up and delivery.
Get Help