Home & Office
Free Pick Up & Delivery
I'm every woman's dream because I am a man who actually picks up dirty laundry.
--RH Route Driver
Now you can enjoy high quality, full-service garment cleaning without ever having to leave your home or office, without any additional cost. We pick-up from your home or office location and deliver your fresh clean clothes right back to you.
Create an account with Red Hanger Cleaners for free pick up & delivery and loyalty pricing.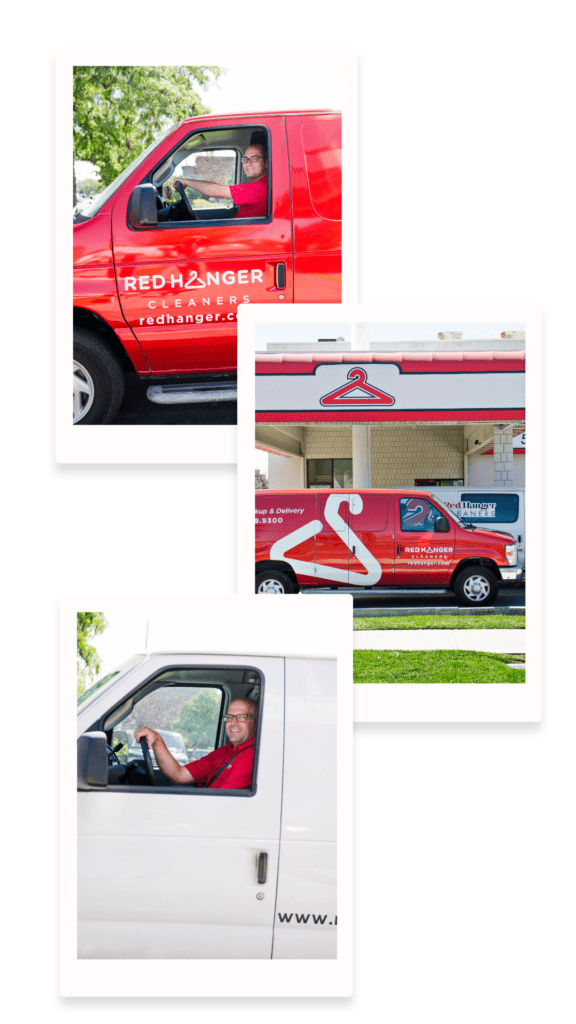 In store & at home pick-up & delivery
Busy schedule?
Allow us to take the load off with our free pick-up & delivery service
Your downtime shouldn't be spent on dry cleaning and laundry. That's our job!
We'll come to your home or work and pick up your cleaning. Let us take care of the rest.

Our drivers are available as your dedicated point person and we are committed to ensuring your complete satisfaction.

We provide service to Salt Lake, Utah, Weber, Davis and Summit Counties.
Get Started
See what folks are saying about us.
Welcome to Red Hanger
Sign Up in Less than 60 seconds.
Creating your account is easy and doesn't cost a thing.
This is where the magic happens. Create an account now for loyalty points with free pick up and delivery.
Get Help